Accompaniment of children - Angels on board
25 May 2023
Spring is here and the guardian angels from heaven are very active.
The children are well chaperoned on their journey to healing or on their return journey home in great shape (Rwanda, Burundi, DRC).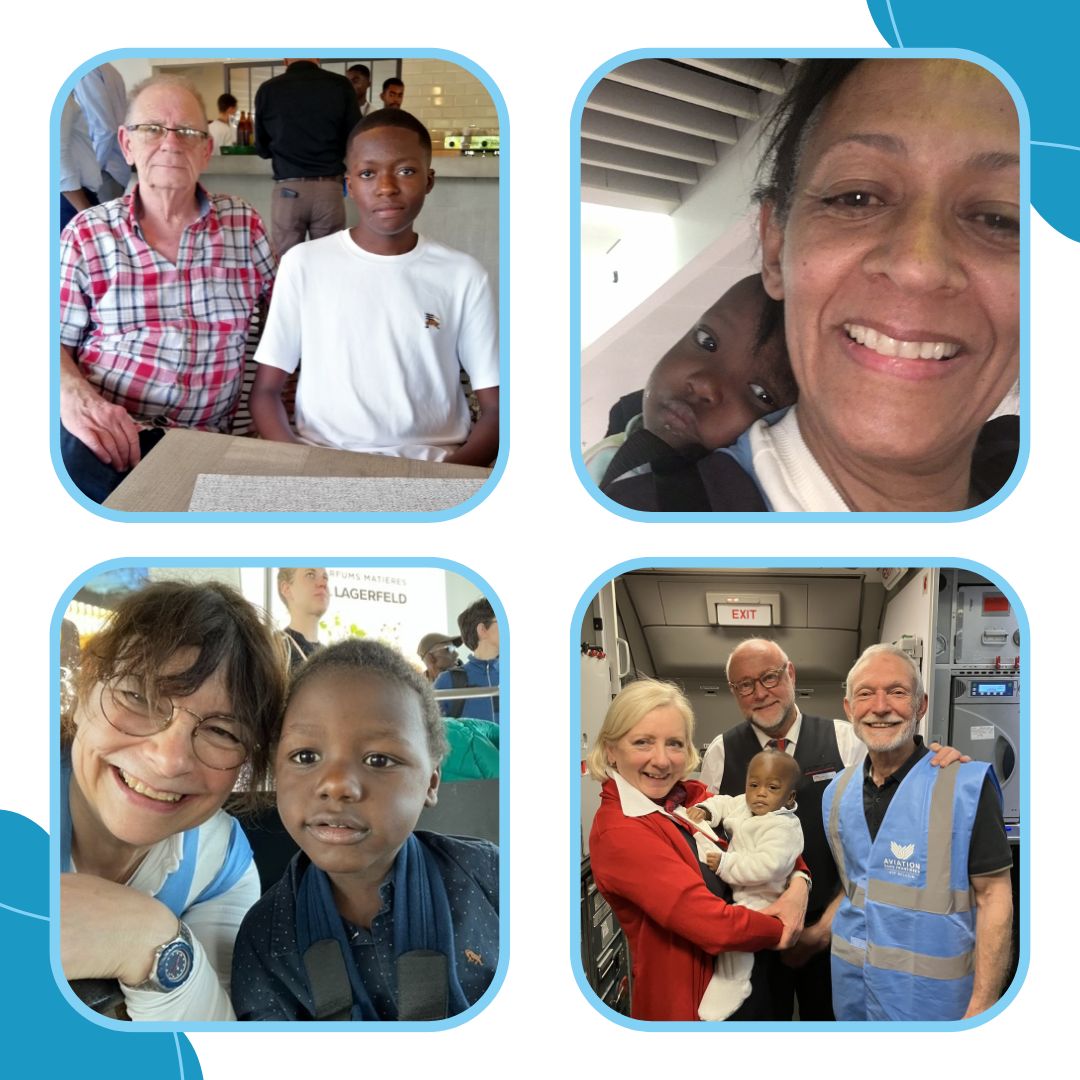 Thanks to Denise, Marie-Claire, Myriam, Nicole, Olivier, Paul, and Pierre for accompanying Kessie, Clara, Brine, Taki, Lyse, Josué, and Destin.
And our thanks to the Brussels Airlines crew for their kindness.